Image HNS®
***OUT OF STOCK
ITEM 01003107 
SIZE 
60 CAPSULES
Image HNS®
Image HNS is a proprietary blend of nutrients, including horsetail extract, a rich source of silica, that promotes healthy-looking hair, nails, and skin.


IMAGE HNS Benefits Your

hair, skin, and nails



Natural silica from Springtime Horsetail Herbal Extract.
Contains important antioxidants including vitamin C, vitamin E, and beta-carotene.
Provides B vitamins.
All-natural gel caps that meet the XXVII requirements for disintegration.


HOW TO USE IMAGE HNS BY NU SKIN

Take one (1) capsule twice daily with food and drink.


Ingredients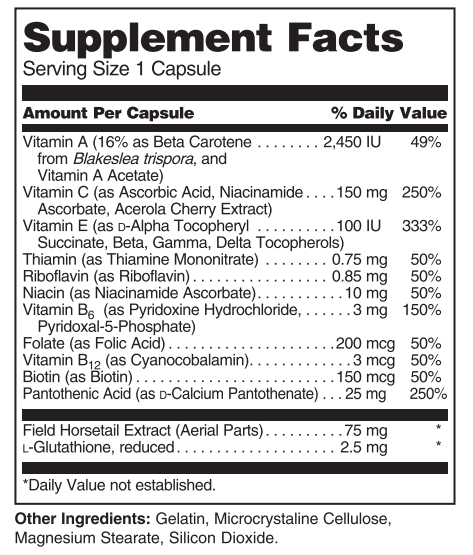 Resources