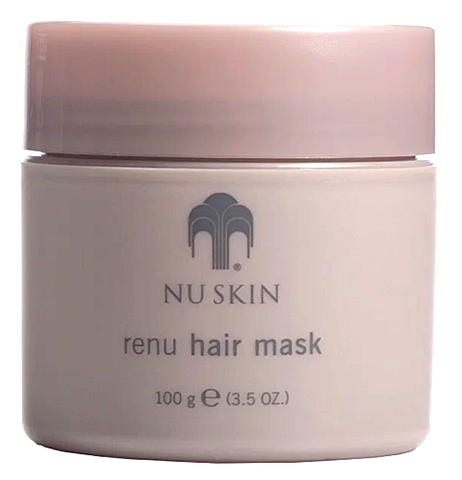 Renu Hair Mask
ITEM 01101356 
SIZE 
3.5 OZ.
Renu Hair Mask
Renu Hair Mask is a deep conditioning treatment that provides critical hydration by penetrating the hair shaft and tripling the strength of damaged hair. It prevents split ends and breakage, making hair smooth, shiny, and manageable for up to seven days.



BENEFITS OF THE RENU HAIR MASK
Penetrates the hair shaft to hydrate and triple the strength of damaged hair.
Features CS7 that seals, smoothes, and strengthens each cuticle.
Repairs the outer shaft of the hair to restore youthful softness and smoothness.
Improves the look and feel of damaged hair for visibly younger, healthier-looking hair when used as part of a system.


HOW TO USE THIS deep conditioning treatment
Use weekly in place of Weightless Conditioner or Rich Conditioner. After shampooing, work evenly into wet hair with fingertips, paying special attention to ends or damaged areas. Leave on hair for 5 to 10 minutes, depending on conditioning needs. Rinse thoroughly. For best results, use after Clarifying Shampoo.

Hair Care Chart
KEY INGREDIENTS
Creatine—improves the tensile strength of the cortex.
CS7—smoothes cuticles to provide shine that lasts through repeated shampooing.
RESOURCES
Product Information Pages

Hair Care System
Hair Care Shampoos
Hair Care Conditioners
Hair Care Chart