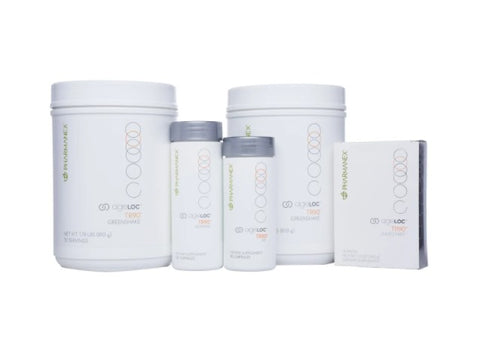 TR90® 30-Day GreenShake Kit
ITEM 01001268

TR90® 30-Day GreenShake Kit
Contents:

1 - ageLOC TR90 JumpStart
2 - ageLOC TR90 GreenShake
1 - ageLOC TR90 Fit
1 - ageLOC TR90 Control


Please note, the contents and pricing for this package have changed slightly.

*This package cannot earn or be redeemed with Nu Skin enJoy Points.
Note: ADR reward points will not be earned from the purchase of this item.
OUT OF STOCK

RESOURCES